Novotel Center Norte's restaurant is open to the public, with all you can eat and happy hour options.
Those staying at Novotel Center Norte have the excellent Kita Sushi Bar on the first floor at their disposal. But those who live or work in the North region of the city also know: Kita is a great place to enjoy contemporary Japanese cuisine with family, friends, or business partners.
Part of the success is due to the modern, cozy and elegant environment of the Kita Sushi Bar. But the main attraction is really the kitchen, which prepares hot and cold dishes, sushi, sashimis and temakis. One of the main attractions of the restaurant is the house special missoshiro. But Kita is also famous for the all you can eat option and a wide range of yakissoba variations.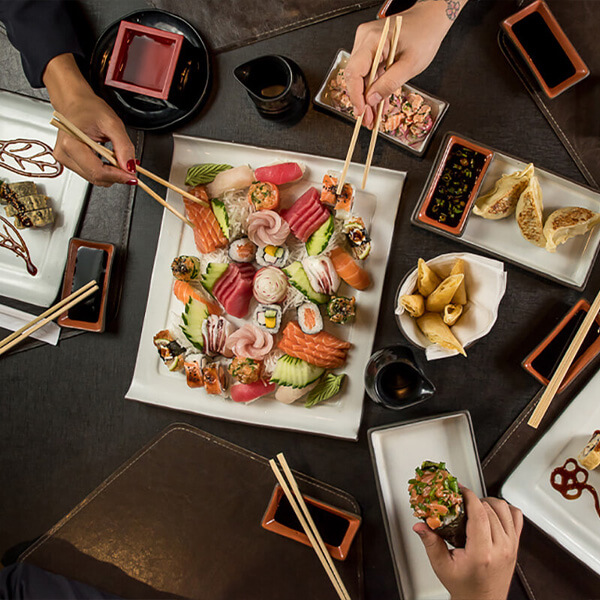 Happy Hour
Kita Sushi Bar is also successful at happy hour. There are many options of drinks, from the traditional sake to the caipirinha, very appreciated by the customers. But there are also non-alcoholic options, juices, and teas. Variety for all tastes.
Tip
Did you know that Novotel Center Norte is one of the most sought after places to hold events in São Paulo? From corporate conventions to dinners and wedding receptions, the hotel also hosts lectures and exhibitions. Contact the hotel and find out all the options.